CHARACTERISTICS AND STATUTES
The First President Historical and Cultural Center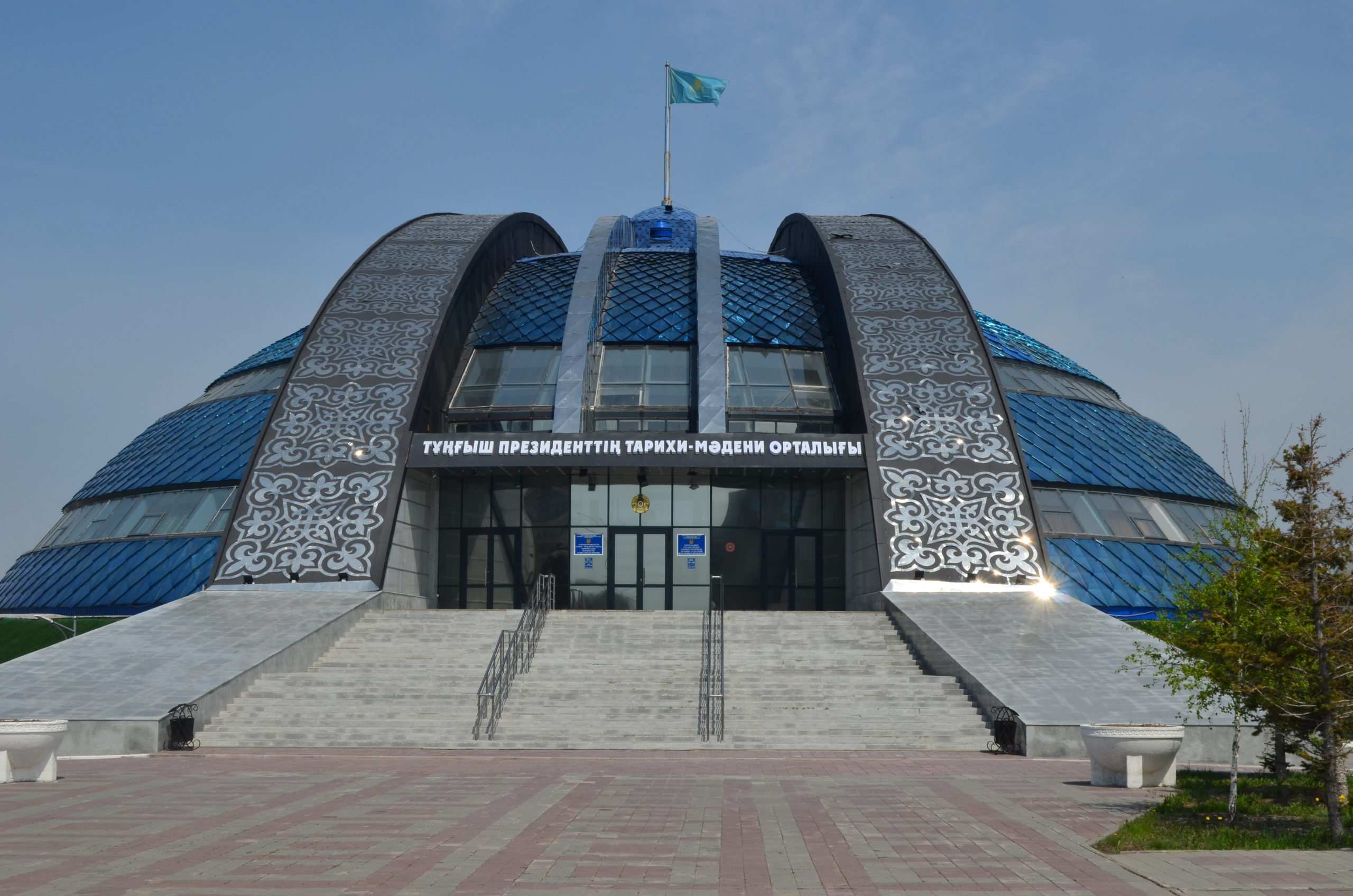 The head of Centre: Sargizova Saeeda Zhamantaevna
Put into operation: November 22, 2011
Status: municipal state-owned enterprise
Construction of the Center: the Center was built on the eve of the 20 anniversary of Independence of the Republic of Kazakhstan PA Nurly Magnitka.
Building size: 4560 sq. m (building in the form of a hemisphere with a round base with a diameter of 48 meters, a height of 16 meters (from the basement floor level).
Location: center of Temirtau, at the crossroads of two main avenues-Metallurgists and Republic.
Features: Movie-Lecture Hall (120 seats), Conference Hall (70 seats), art gallery. Six exhibition halls: Independent Kazakhstan, the Son of His Time, the Personality Phenomenon, the Steel Profile of Kazakhstan, in the Stream of Time, Kazakhstan's Way.
Since 2016 produced its own newspaper Elbasy zhane Temirtau.
Exposition Center Foundation: 3408 units, of which 349 – main fund, 3059 -scientific-auxiliary fund.
Attendance: every year, more than 20 000 people.
Number of employees: 39 employees.
STATUTES